What's On?
Exhibition
May 1st – June 17th 2018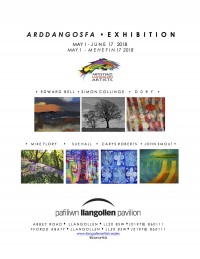 An Exhibition of works from local artists:
Edward Bell
Simon Collinge
Dory
Mike Flory
Sue Hall
Carys Roberts
John Smout
Open 10:00 am – 4pm
*Please note, We currently have school exams underway at the pavilion, viewing times may be restricted.
Dickenson's Real Deal
Saturday 2nd June 2018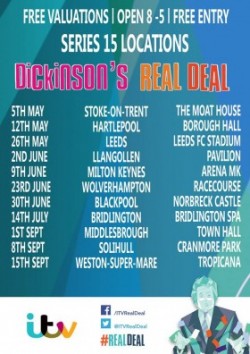 Llangollen Pavilion welcomes back Dickenson's real deal.
FREE valuations FREE entry.
Open 8am – 5pm
Blood Donation
Session 1: 2pm – 3:50pm
Session 2: 5:30 – 7:20pm
Booking by Appointment, Limited walk in available.
www.welsh-blood.org.uk/giving-blood/
Llangollen Comic Con
Welcome to Llangollen Comic Con. The Comic Con is meant to be a
family fun day event, … so everybody is welcome to attend and join
in the days activities.
Open 10am – 5pm
For more info visit: www.llangollencomiccon.co.uk
NEW Dance Adult Evening Classes
Mondays @ Llangollen Pavilion during term time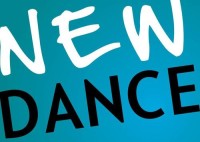 Dance your way to Fitness!
Mondays 7.00-8.00pm
Latin / Ballroom – learn a variety of steps from Cha Cha Cha to the Waltz.
Mondays 8.00-9.00pm
Salsa:  Learn salsa steps and sequences. No partner required
More information at www.newdance.org.uk or by calling 01978 869456
£4.50 per session